Fix Follow Button Not Showing On Facebook Page:
You can try the following explanations and solutions if the Follow button is not showing on your Facebook page:
Here, I will show you four different steps to make the Follow button appear on your Facebook page.
1) Check the category of your page:
Don't forget to classify your page as a "Public Figure" or "Brand/Product" page. The Follow button might not be present if your page is labeled as something different, such as "Local Business" or "Community."
2) Take a look at your privacy settings:
Make sure that people may follow your page by checking the privacy settings on your page. To do this setting, go to your page's settings, choose "General," then under "Audience and Visibility for Posts," choose a public option.
Check the video on youtube.
3) Ensure the page is published:
In order to display the Follow button, make sure your page is published. If it is still in draft mode, the Follow button will not appear. Check the status of your page by visiting it, clicking the "Settings" tab, then "General," and then "General Status." Publish it if it's in draft mode.
Check the video on youtube.
4) Remove Enabled Buttons:
If you have enabled two buttons on the Facebook page then the follow button will not show so it is important to remove those buttons. Follow the following steps to remove the buttons. Note: These settings options may be different for Facebook lite so I recommend it for the Facebook official application.
>Go to the profile of the page
Click the three dots on the right side.
Click the edit action buttons.
If a button is enabled then remove it from the list by clicking the remove button as shown in the figure.
Once you remove the buttons, click on the action button and check if any button is enabled. If any button has a checkmark, disable it. Each button should have uncheck box as shown in the figure below.
Once you are done now copy the link to your Facebook profile page and check the Facebook follow button will definitely show there, as shown in the figure below.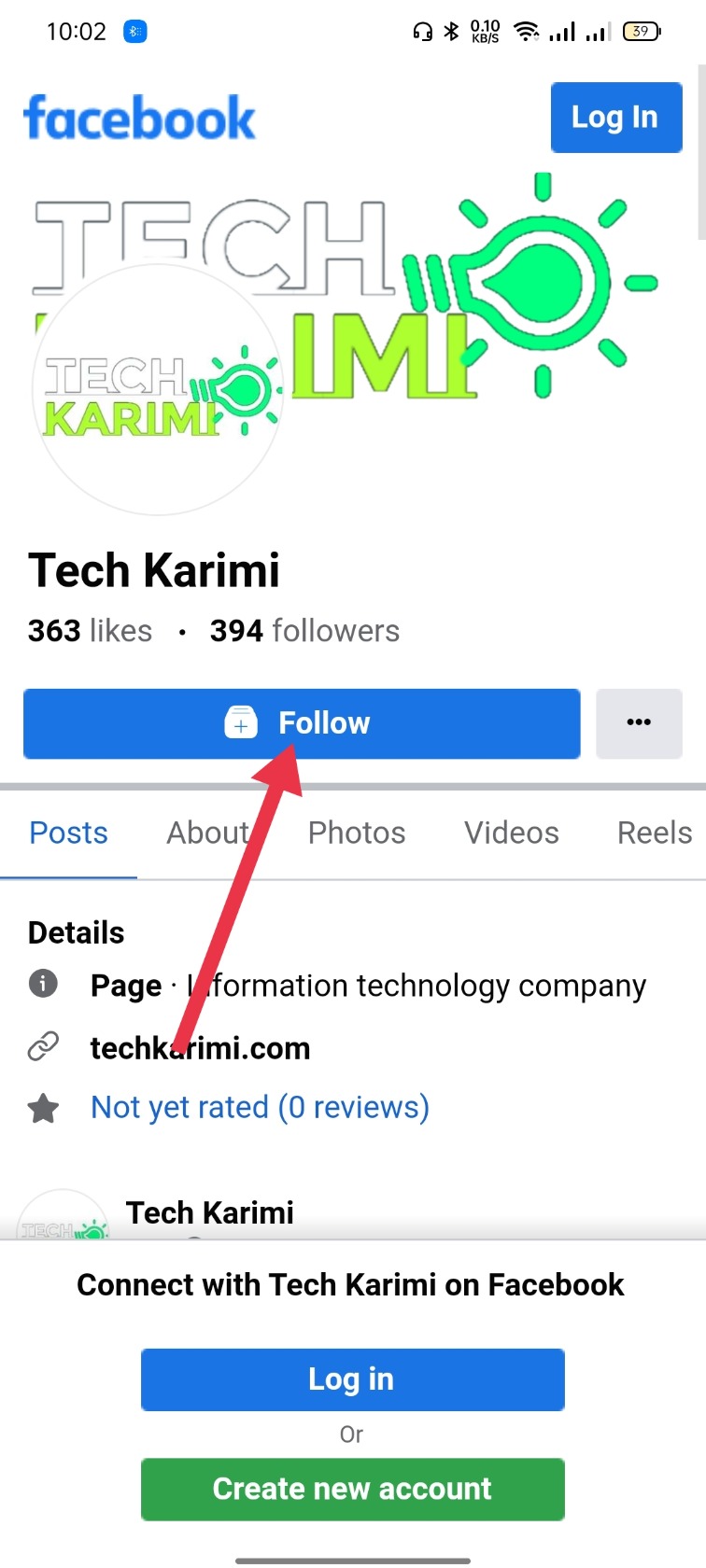 After following all these solutions if the problem remains then leave a comment or contact me on Instagram or facebook @techkarimi